Dating the girl who is used to being single will be unlike your past relationships. She'll be like an enigma you'll have to try really hard to solve. She'll have the highest walls built up around her that you'll have to put in a lot of effort and time to break. Yet, once you figure out her personality, you'll see that she was worth all the effort.
Dating this kind of girl is means being with someone who is used to protecting herself. Someone who doesn't depend on others so as to feel loved and worthy. Yet, just because she's independent, confident, and used to being on her own, it doesn't mean that she's not interested in relationships or unable to love. To the contrary, she's the best girl you can ever fall in love with and here's why:
1. She has a strong sense of identity.
This girl knows who she is and what she wants in life, and she definitely knows what qualities she wants her partner to possess. She knows what kind of man she'd be compatible with and get along with. And if you don't meet her criteria, I'm sorry, but you don't stand a chance with her.
2. She knows her priorities.
She has other more important priorities in life. It doesn't mean that when she falls in love with someone, she has to forget about her life. She has needs and desires she has to fulfill. She has goals and dreams she has to pursue and she'll never let anyone or anything prevent her from doing that.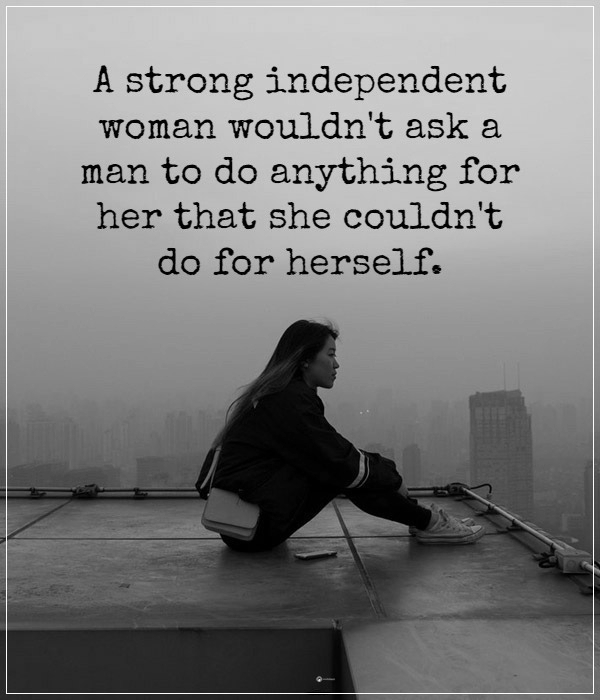 3. She wants to experience deep love.
This girl would never settle for a mediocre love or one-sided relationship. Unless she feels she's deeply connected with her man on an emotional, mental, and spiritual level, she'd never even think about starting a relationship with him.
This girl is only after genuine, deep, soulmate kind of love and she won't settle for anything less than that.
4. She can't stand playing little mind games.
She wants to be with someone who will be always honest with her. Someone who will show his true colors and intentions. She wants her guy to respect her and prove to her that he deserves her trust.
This woman is smart, confident, and aware of her worth. Therefore, she'll never tolerate a man who is dishonest or unfaithful. That kind of bullsh*t is not for her.
5. She has high standards.
She's been single for some time  – time during which she's thought about her needs and priorities. She knows exactly wants to achieve in life. And she definitely knows what kind of guy she wants to be with.
6. She's not afraid of being single.
Being single doesn't make her feel lonely or afraid. Instead, it makes her feel comfortable. It allows her to be herself and be alone with her feelings and thoughts. It makes her think about her opportunities and life and learn more things about herself.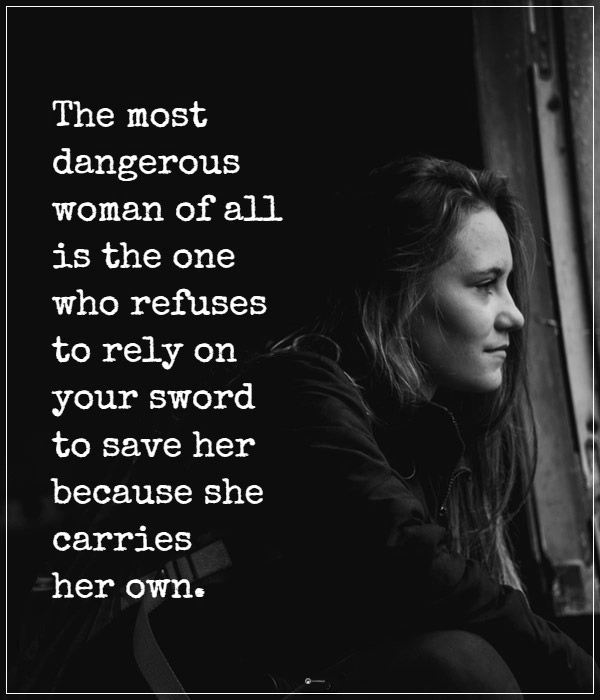 7. She won't let you in right away.
This girl is used to being on her own, so it'll be hard for her to let you in her heart. It'll take her time before she's comfortable enough to open up to you and start trusting you.
But, if you're patient and willing to wait for her, she'll let you in her life. And once she does that, you'll realize she was worth the wait.
8. You have to give her much better things than she expects.
It's not money or expensive gifts she expects you to give her. She wants you to give her love and attention. She expects you to be there for her when she needs you and she wants to know she can always trust you.
This girl wants to know she didn't make a mistake choosing you.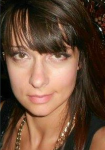 Riley Cooper is a professional writer who writes informative and creative articles on topics related to various fields of study. Written with love and enthusiasm, her articles inspire readers to broaden their knowledge of the world, think and get ready to act.