12+ Creamy and Delicious Aioli Recipes
Photo by Jessica Formicola 
Originally Posted On: https://www.savoryexperiments.com/creamy-delicious-aioli-recipes/
One of my favorite condiments is aioli. There is just something about the creamy deliciousness that makes any meal great! Ranging from savory to sweet flavors, these aioli recipes are the best!
Aioli is basically flavored mayo. The flavor combo possibilities are endless from garlic aioli to cranberry, you are going to love these options.
If you've never made it before, most aioli recipes are surprisingly easy. Despite it's fancy name, aioli really only requires a few ingredients and minimal work to make.
PIN these fabulous Aioli recipes!
Not only does it make a great dipping sauce for fries and veggies, but it also tastes great slathered on a sandwich or used as a marinade! These are some of my favorite aioli recipes!
Truffle Aioli Sauce
Truffle Aioli Sauce, made with black truffle pate, is a delicious, easy-to-make condiment you'll want to add to everything. As addicting as it is delicious!
Herb Lemon Aioli
 Herb Lemon Aioli is a delicious condiment perfect for sandwiches, as a dipping sauce and even as a marinade!
Quick Garlic Aioli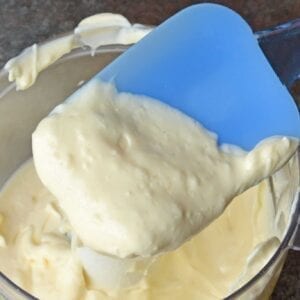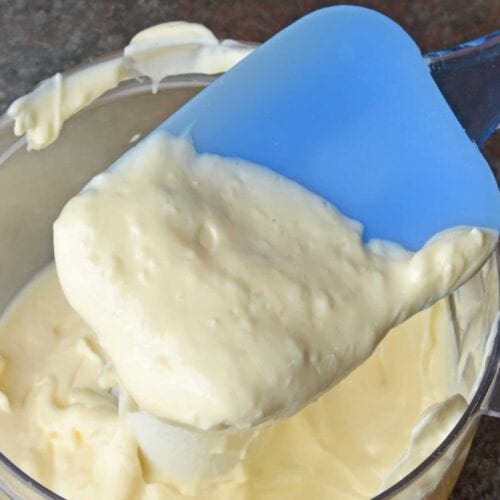 Quick Garlic Aioli is one of the easiest ways to punch up any dish or meal. Make this simple sauce in less than 5 minutes!
Chipotle Aioli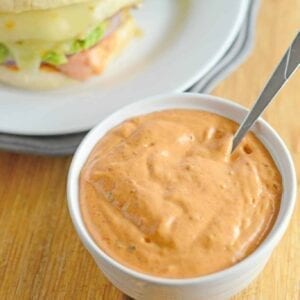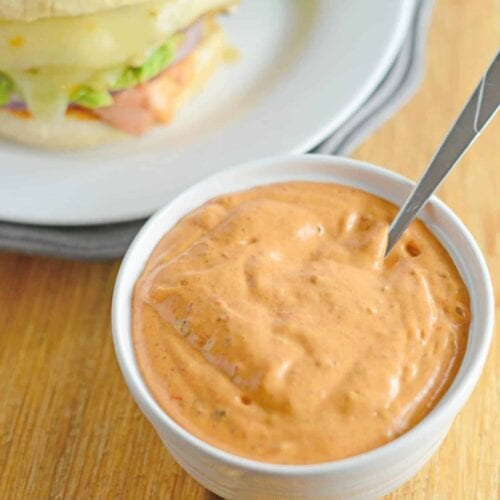 Creamy Chipotle Aioli is a quick and zesty sauce perfect for dipping or spreading on sandwiches.
Cranberry Mayo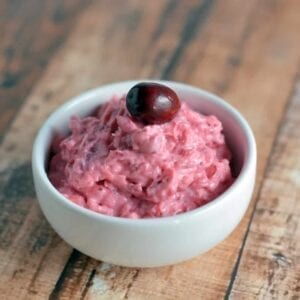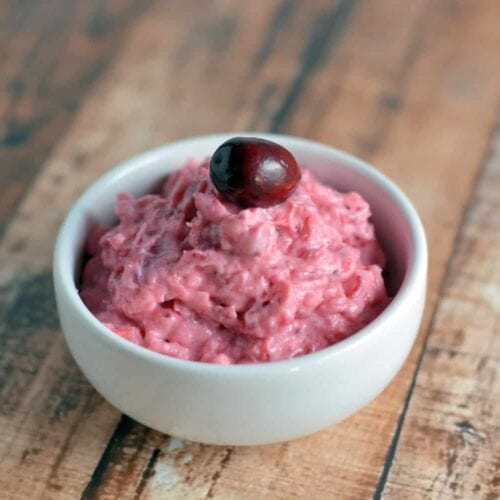 If you like mayonnaise, you will LOVE my Cranberry Mayo. Slightly sweet and just a touch tart, it adds a new dimension to any sandwich.
Sweet Bell Pepper Aioli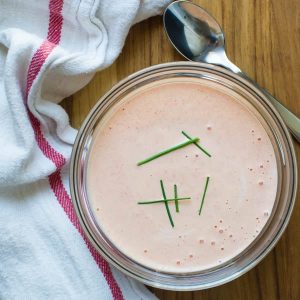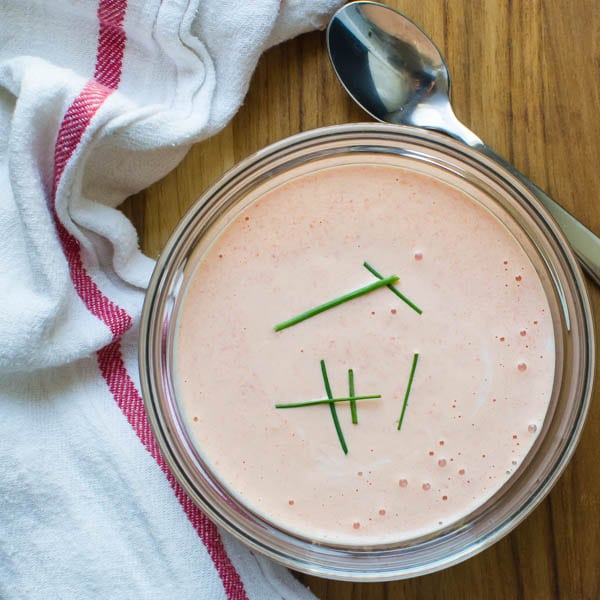 Want a quick and easy condiment that's equally good for dipping, drizzling and spreading? This ambrosia-like sweet bell pepper aioli is it!
Yum Yum Sauce
While technically an aioli, Yum Yum Sauce is a mayo base used in many Japanese hibachi steakhouses. It is sometimes called pink sauce or shrimp sauce!
Pesto Aioli (Pesto Mayo)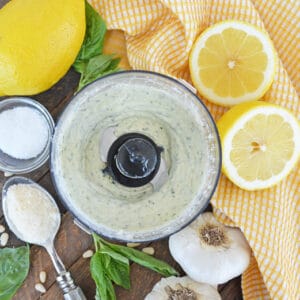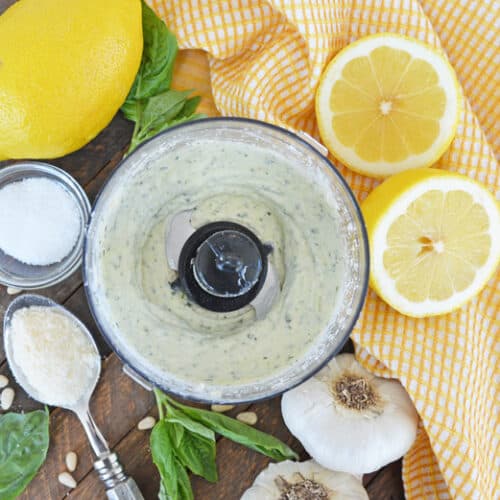 Pesto aioli is the perfect condiment for so many different foods. With fresh flavors of basil and garlic, slather it on sandwiches, paninis or just use it to dip French fries.
Horseradish Aioli Sauce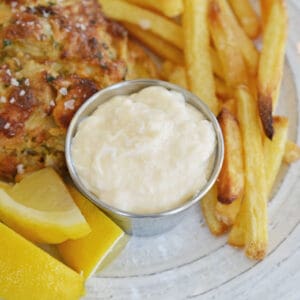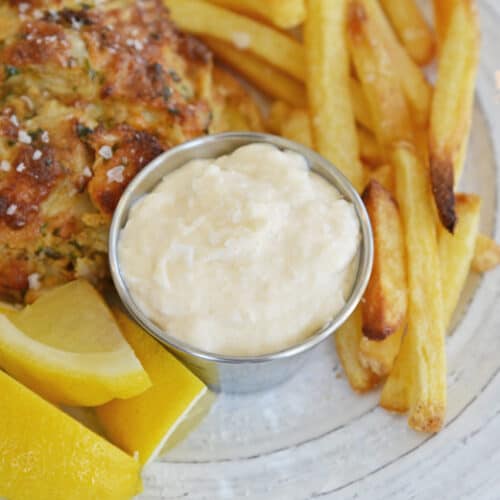 The zesty kick of flavor in this creamy aioli is perfect for burgers, deli sandwiches or paninis. Also great for dipping fries, onion rings and more!
Mustard Aioli Sauce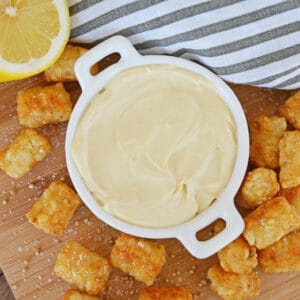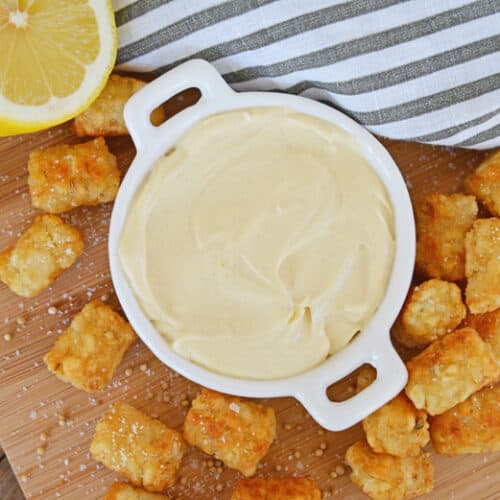 This zesty Mustard Aioli comes together in less than 5 minutes and is the perfect dipping sauce and sandwich topper for any meal or BBQ.
Spicy Aioli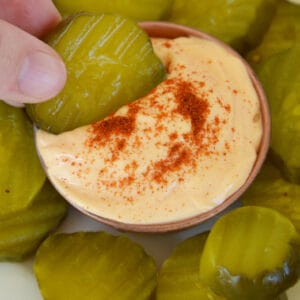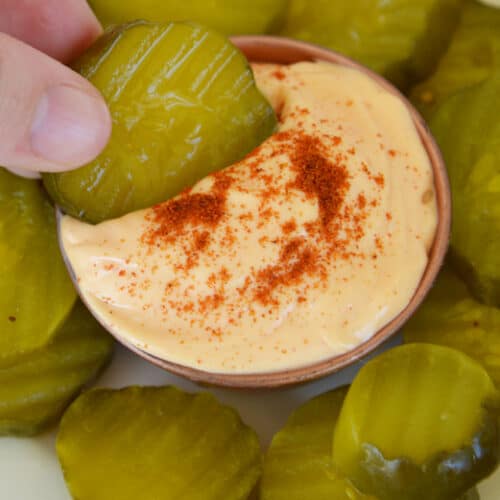 With only 4 ingredients and a few minutes, you can have a spicy sauce that is amazing! Sriracha Aioli is great on sandwiches or as a dipping sauce!
Wasabi Aioli Sauce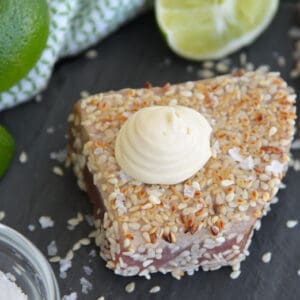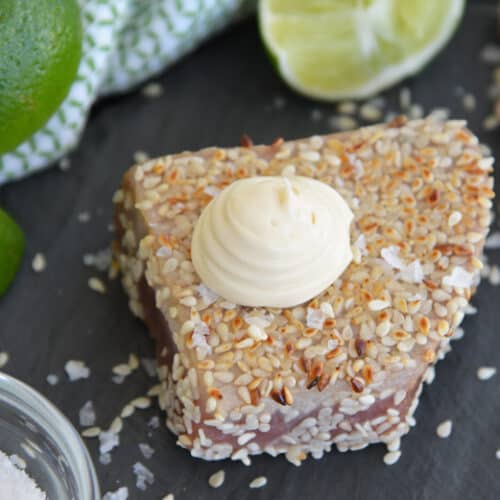 With only 3 simple ingredients, you can make this EASY Wasabi Aioli! Great as a dipping sauce, a sandwich spread or even alongside sushi!